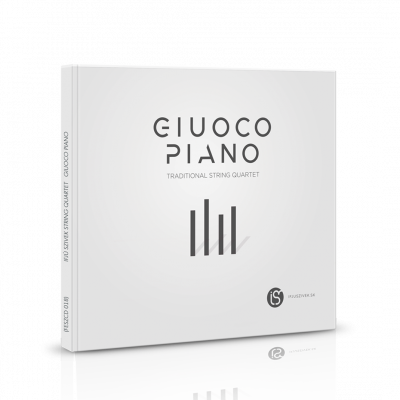 In the creative workshop of the Ifjú Szivek Dance Theatre, fresh ideas and new perspectives interact with one another. In their performances, the original sense of the forms used does not always come to the forefront. This is a particular synthesis of dance and music, in which the artist discovers the possibility of new work.
Today, the group presents music that is the result of common inspiration.
What does 'classical quartet' actually mean?
The band has for many years followed a tradition that alongside musical complexity allows the creation of a colourful and unique instrumentation.
The quartet's playing field consists in musical worlds with a variety of emotions, but which inspire one another. Traditional melodies found in Western musical forms do not appear as a reference to stylizations but convey the original force of the interpretation while they express contemporary emotions.
A continuous seeking of its own interpretive path has created the quartet's own musical language. In this way they put already familiar, known forms into a completely new context.
Tracklist
1. Máté Hegedűs - TAUNTER
2. Gergely D. Hegedűs - STRING QUARTET No. 1
3. Gergely D. Hegedűs - ELEGY
4. Gergely D. Hegedűs - REST
5. ROMANTIC QUINTET
6. Máté Hegedűs - SCHERZO
7. Máté Hegedűs - IMPERATIVUS
8. Gergely D. Hegedűs - ENCORE
Band members
Miklós Király – violin, Tamás Király – contrabass, Gergely Dávid Hegedűs – viola, Máté Hegedűs – violin, Sándor Kuti – cimbalom